Professional Animal, Nature & Travel Photographer Rolf Hicker
Rolf Hicker offers a wide range of nature, wildlife and travel stock photography, fine art photo prints & private custom photo tours
Contact Information:

Canadian Office:



1003 Ocean Place
Port McNeill, BC
VoN 2R0, Canada



German Office:

D-85356 Freising
Tuchinger Str. 50
Germany


Please use my comment form to get in touch with me or send an email - I will response within 24 hours: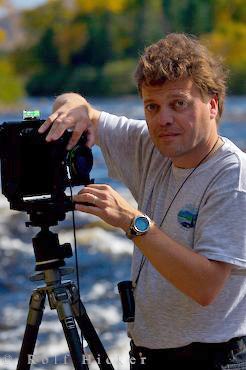 Rolf is a full time award winning professional photographer / filmmaker since he turned 18 years of age, offering stock photography, fine art prints and private custom photo tours. Although he specialized in travel, animals and nature photography (including assignment work), he also ran a very successful studio in Germany before moving to Canada.
His passion and hard work towards photography brought him to the top of nature & travel photographers, his client list is impressive and include names like Porsche, BMW, Holland America, Alaska Airlines, Canadian Tourist Commission, Fairmont Hotels, HSUS, Toyota, National Geographic, Canadian Geographic, Readers Digest just to mention a few.
In the year 2004 Rolf moved permanently to Canada from Germany. His wife Michelle moved from New Zealand to Canada the same year, both immigrated into Canada a year later.
Michelle has a long history inside the travel industry, her knowledge is a great extension to this team of "professional travellers".
Since 2004 Michelle and Rolf together travelled intensively around the world on assignment work and to collect new travel information and stock photos for their library. In 2009 they finally decided to call the northern part of Vancouver Island, British Columbia their home.
Today they offer in addition a beautiful Bed & Breakfast with custom photo tours on Vancouver Island, when they home.
Since 2010 he is trying to spend as much time as possible at home with his family. Their son Daniel was born in April 2010 and another baby is expected in October 2011.
Rolf's and Michelle's vision today for hickerphoto.com is to evolve hickerphoto.com to a resource of professional stock photos and quality, first hand travel information
"The real voyage of discovery consists not in seeking new landscapes but in having new eyes" (Marcel Proust 1871-1922)
Here are some good starting points for his website:
German Website - Naturfotografie, Tierbilder & Reisebilder
Stock Photo Catalog
Rolf's travel photo blog