Photo: Autumn Scenery Pictures
Autumn Scenery Pictures, Cape Breton in Nova Scotia, Canada
Autumn scenery pictures on the Cabot Trail. Cape Breton in Nova Scotia has so much to offer in terms of Autumn Scenery Pictures. Just about everywhere you look you are faced with a sea of beautiful reds, yellows, greens and every shade in between.
Make sure to see all our pictures of the colorful season autumn.
Autumn Scenery Pictures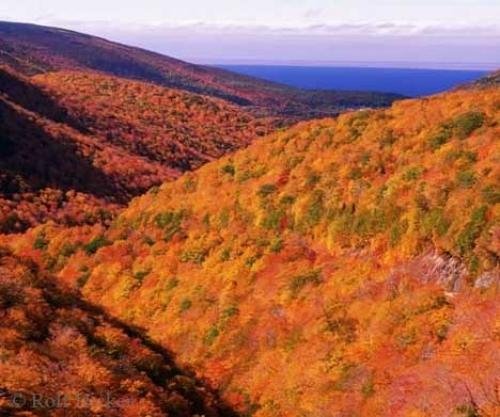 Photo of Cabot trail in autumn with beautiful colored yellow and orange trees, Nova Scotia, Canada
Pictures from photo gallery "Fall Pictures"
This picture is part of the photo album "Nova Scotia Pictures" - there are more beautiful images waiting for you.
Related stock photo galleries, pictures & travel ideas:
Autumn Scenery Pictures
Stock Photo
Autumn Scenery Pictures
Autumn Scenery Pictures, Cape Breton in Nova Scotia, Canada
Photographer
Rolf Hicker
Stock Photo ID
ad 29541n - Autumn Scenery Pictures