Photo: Holiday Vacation Beach Scenes
Beach Scenes on the North Island of New Zealand
Stock Photo of Beach Scenes. New Zealand possesses some of the most beautiful clean beaches in the South Pacific. The Karikari peninsula is reknowned for its beautiful white sandy beaches, and both Karikari Bay and Maitai Bay are amongst the most beautiful and idyllic of beach scenes in the whole of New Zealand.
Please check out my other photo galleries for the North Island of New Zealand and the South Island, NZ nature and New Zealand animals.
Holiday Vacation Beach Scenes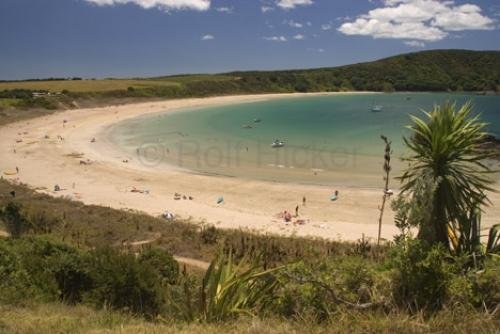 Pictures from photo gallery "Panorama Pictures"
This picture is part of the photo album "New Zealand Pictures" - there are more beautiful images waiting for you.
Related stock photo galleries, pictures & travel ideas:
Holiday Vacation Beach Scenes
Technical Information:
I photographed this photo with the digital SLR camera model Canon EOS D60, aperture of f/6.3, exposure time of 1/250 sec. on ISO 100, as always I used a original Canon Lens, the focus lenght for this picture was 17mm.
Stock Photo
Holiday Vacation Beach Scenes
Beach Scenes on the North Island of New Zealand
Photographer
Rolf Hicker
Stock Photo ID
CRW 5382 - Holiday Vacation Beach Scenes