Photo: Beach Vacation Ontario
A typical beach vacation in Bayfield Sound on Manitolin Island at Lake Huron. two sunchairs in red and yellow as well as a little sail board.
Beach Vacation Ontario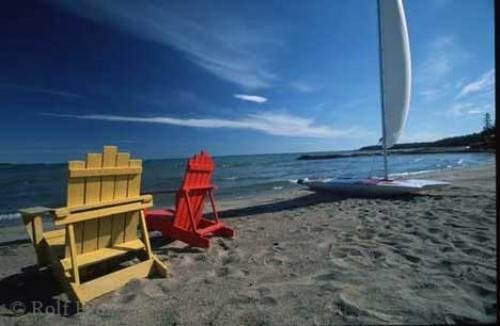 Photo of two sunchairs at a vacation beach in Bayfield Sound on lake Huron, Ontario, Canada.
Pictures from photo gallery "Eagle Pictures"
Related stock photo galleries, pictures & travel ideas:
Beach Vacation Ontario
Stock Photo
Beach Vacation Ontario

Photographer
Rolf Hicker
Stock Photo ID
ad 42174n - Beach Vacation Ontario