Photo: Bottlenose Dolphin
Stock photo of a Bottlenose Dolphin underwater in the Red Sea of Israel
Stock Photo of a Bottlenose Dolphin underwater. Sure a highlight of a dive when you are able to see a bottlenose dolphin underwater in their enviroment. This Bottlenose Dolphin played with us underwater almost the full dive - awesome experience! These beautiful creatures of the sea are often used as basis for making jewelry, and there are many productions of dolphin jewelry available made of precious metals and different stones.
Bottlenose Dolphin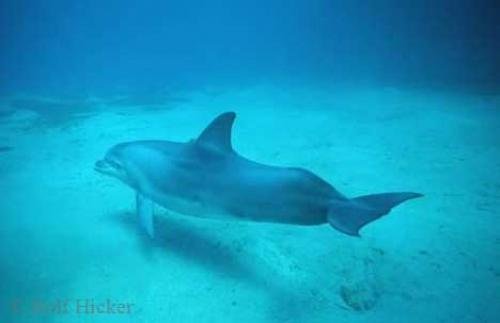 Underwater photo of a bottlenose dolphin in the Red Sea of Israel
Pictures from photo gallery "Lake Pictures"
This picture is part of the photo album "Dolphin Pictures" - there are more beautiful images waiting for you.
Related stock photo galleries, pictures & travel ideas:
Bottlenose Dolphin
Stock Photo
Bottlenose Dolphin
Stock photo of a Bottlenose Dolphin underwater in the Red Sea of Israel
Scientific Name
Photographer
Rolf Hicker
Stock Photo ID
22457n - Bottlenose Dolphin