Photo: Cathedral Of Notre Dame
Cathedral of Notre Dame, Old Montreal
Stock Photo of Cathedral of Notre Dame in Old Montreal. The cold, crisp evening in the city of Montreal seemed to make the Cathedral of Notre Dame stand out vividly and emphasised the details in the architecture of the building.
Cathedral Of Notre Dame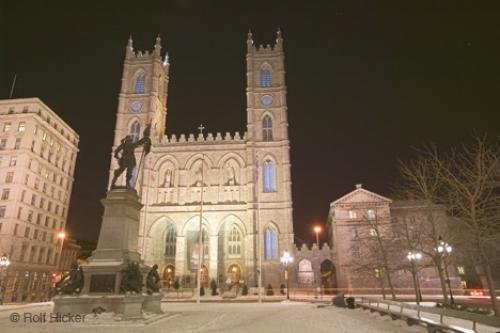 Pictures from photo gallery "Pictures Of Watson Lake Yukon"
Related stock photo galleries, pictures & travel ideas:
Cathedral Of Notre Dame
Technical Information:
I photographed this photo with the digital SLR camera model Canon EOS-1DS, aperture of f/9.0, exposure time of 6000000/10 sec. on ISO 100, as always I used a original Canon Lens, the focus lenght for this picture was 25mm.
Stock Photo
Cathedral Of Notre Dame
Cathedral of Notre Dame, Old Montreal
Photographer
Rolf Hicker
Stock Photo ID
F76T0170 - Cathedral Of Notre Dame