Photo: History Of Vikings Norstead Newfoundland
In Norstead on the northern part of the viking trail you can learn about the history of the vikings
Viking Port of Trade, Norstead,
Please make sure to visit our related photo galleries for viking pictures, L' Anse aux Meadows and Newfoundland.
History of Vikings Norstead Newfoundland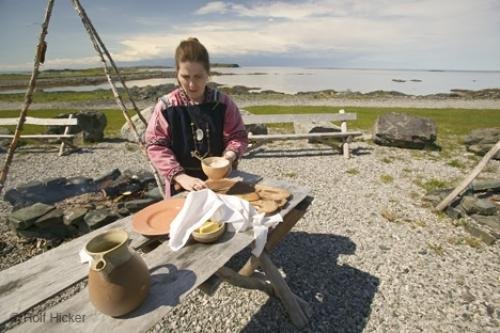 Pictures from photo gallery "Sciurus Carolinensis"
This picture is part of the photo album "Newfoundland Pictures" - there are more beautiful images waiting for you.
Related stock photo galleries, pictures & travel ideas:
History of Vikings Norstead Newfoundland
Technical Information:
I photographed this photo with the digital SLR camera model Canon EOS-1DS, aperture of f/6.3, exposure time of 625000/100 sec. on ISO 100, as always I used a original Canon Lens, the focus lenght for this picture was 16mm.
Stock Photo
History of Vikings Norstead Newfoundland
In Norstead on the northern part of the viking trail you can learn about the history of the vikings
Photographer
Rolf Hicker
Stock Photo ID
newfoundland F76T0131 - History of Vikings Norstead Newfoundland