Photo: Iceberg Detail Twilight Photo
photo of an Iceberg after sunset in the magic blue hour
iceberg photo of a huge junk of Ice in St. Juliens Bay on the Western Peninsula on Newfoundland in Canada
Please make sure to visit my iceberg pictures photo gallery
Iceberg Detail Twilight Photo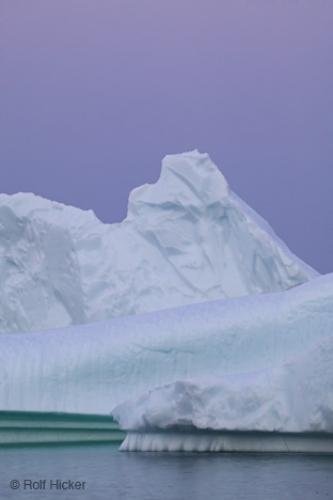 Picture of a iceberg at dawn with nice soft colors
Pictures from photo gallery "Waterfall Pictures"
This picture is part of the photo album "Newfoundland Pictures" - there are more beautiful images waiting for you.
Related stock photo galleries, pictures & travel ideas:
Iceberg Detail Twilight Photo
Technical Information:
I photographed this photo with the digital SLR camera model Canon EOS-1DS, aperture of f/9.0, exposure time of 8000000/10 sec. on ISO 50, as always I used a original Canon Lens, the focus lenght for this picture was 220mm.
Stock Photo
Iceberg Detail Twilight Photo
photo of an Iceberg after sunset in the magic blue hour
Photographer
Rolf Hicker
Stock Photo ID
F76T2305 - Iceberg Detail Twilight Photo