Photo: Iceberg Photos
Iceberg Photos taken of Western Newfoundland
No doubt, I'm a big fan of iceberg photos. Since my first visit to Newfoundland I'm hooked on icebergs. Almost every year now I return to Newfoundland, especially western Newfoundland to photograph more iceberg photos.
The ice of this iceberg is roughly about 15.000 years old. In about 2-6 weeks this iceberg will be melted and gone forever. Icebergs are very fascinating when seen in real, every iceberg is different, has different formation and is constantly changing. I have taken a lot of iceberg photos during this trip - I hope you enjoy them.
Please make sure to visit my iceberg pictures photo gallery
Iceberg Photos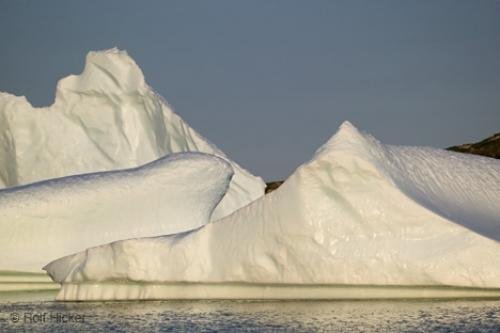 Pictures from photo gallery "Tree Pictures"
This picture is part of the photo album "Iceberg Pictures" - there are more beautiful images waiting for you.
Related stock photo galleries, pictures & travel ideas:
Iceberg Photos
Technical Information:
I photographed this photo with the digital SLR camera model Canon EOS-1DS, aperture of f/6.3, exposure time of 400000/100 sec. on ISO 100, as always I used a original Canon Lens, the focus lenght for this picture was 180mm.
Stock Photo
Iceberg Photos
Iceberg Photos taken of Western Newfoundland
Photographer
Rolf Hicker
Stock Photo ID
F76T2193 - Iceberg Photos