Photo: Montreal Pictures
Skyline of Montreal City seen from the opposite side of the St.Lawrence River in Quebec, Canada
montreal pictures, Montreal City seen after sunset from the opposite side of the St. Lawrence River in February.
Hre you can find our collection:
pictures of Montreal, Quebec.
Montreal Pictures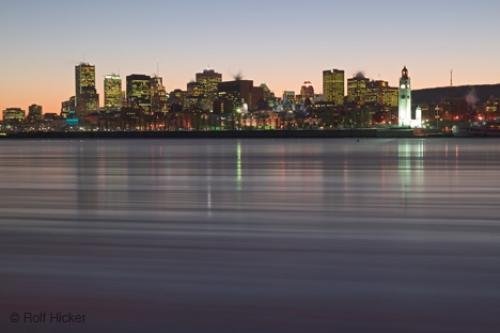 Photo of Montreal City and the St. Lawrence Riverin winter at dawn, Quebec, Canada.
Pictures from photo gallery "Pictures Of Tundra Buggy Tours Churchill"
Related stock photo galleries, pictures & travel ideas:
Montreal Pictures
Technical Information:
I photographed this photo with the digital SLR camera model Canon EOS-1DS, aperture of f/10.0, exposure time of 2500000/10 sec. on ISO 50, as always I used a original Canon Lens, the focus lenght for this picture was 57mm.
Stock Photo
Montreal Pictures
Skyline of Montreal City seen from the opposite side of the St.Lawrence River in Quebec, Canada
Photographer
Rolf Hicker
Stock Photo ID
quebec-F76T0156 - Montreal Pictures