Photo: Ocean Plants
A sample of some coastal ocean plants found on the West Coast of the South Island of New Zealand
They have to be tough ocean plants to dwell on the west coast in the South Island of New Zealand. These rugged coastal plants have to withstand prevailing winds, seaspray, and cold conditions to survive. When I came across these pretty ocean plants which are such delicate little bell flowers, I could see that they would make a fabulous foreground in the picture. With the vibrant red set against the natural green and the ocean colours these oceans plants were perfectly positioned.
Ocean Plants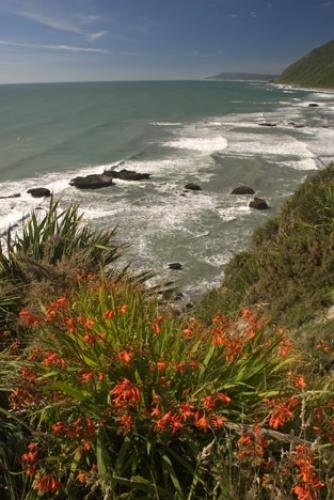 Pictures from photo gallery "Aranui Cave"
Related stock photo galleries, pictures & travel ideas:
Ocean Plants
Technical Information:
I photographed this photo with the digital SLR camera model Canon EOS D60, aperture of f/7.1, exposure time of 1/160 sec. on ISO 100, as always I used a original Canon Lens, the focus lenght for this picture was 17mm.
Stock Photo
Ocean Plants
A sample of some coastal ocean plants found on the West Coast of the South Island of New Zealand
Photographer
Rolf Hicker
Stock Photo ID
CRW 7596 - Ocean Plants