Photo: Large Pack Pictures Of Dolphins
Pictures of Dolphins, Pacific White Sided Dolphins of Northern Vancouver Island in British Columbia, Canada
Stock Pictures of Dolphins in Blackfish Sound and Queen Charlotte Strait on Northern Vancouver island. On this day there was in excess of 1000 Pacific White Sided Dolphins travellling along side the boat.
Getting pictures of dolphins travelling in such a large group is always a bonus. There are several Tours leaving for whale watching and dolphin watching from Telegraph Cove and Port McNeill. The are also kayak tours available, kayaking with killer whales or dolphins sure is a once a lifetime experience.
Large Pack Pictures Of Dolphins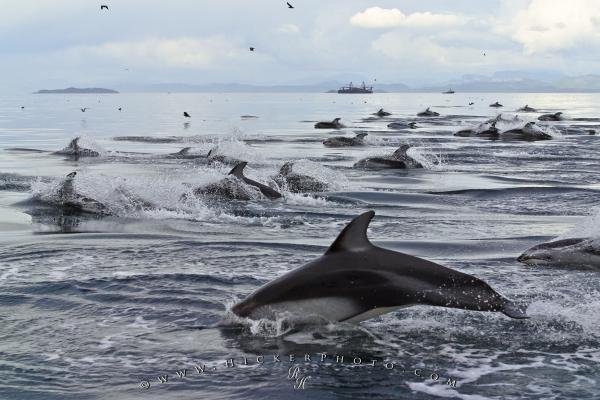 Photo of a large group of pacific white sided Dophins in Queen Charlotte Sound off Vancouver Island.
Pictures from photo gallery "Polar Bear Pictures"
This picture is part of the photo album "Dolphin Pictures" - there are more beautiful images waiting for you.
Related stock photo galleries, pictures & travel ideas:
Large Pack Pictures Of Dolphins
Technical Information:
I photographed this photo with the digital SLR camera model Canon EOS D60, aperture of f/7.1, exposure time of 1/1000 sec. on ISO 100, as always I used a original Canon Lens, the focus lenght for this picture was 44mm.
Stock Photo
Large Pack Pictures Of Dolphins
Pictures of Dolphins, Pacific White Sided Dolphins of Northern Vancouver Island in British Columbia, Canada
Scientific Name
Photographer
Rolf Hicker
Stock Photo ID
CRW_0420-ed-lg.jpg - Large Pack Pictures Of Dolphins