Photo: Rainforest Biome New Zealand
Photo of a Rainforest Biome found in the South Pacific in New Zealand
Stock photo of a rainforest biome in the Waipoua Forest of New Zealand. New Zealand has many pockets of Tropical or sub-tropical temperate evergreen rainforest biomes. The rainforest biome makes up 6% of the world, although it is home to around 50% of the worlds variety of animal and plant life. The Waipoua Forest is among the rainforest biome, and is a fabulous place to visit with towering native kauri trees, ferns, and wildlife.
Rainforest Biome New Zealand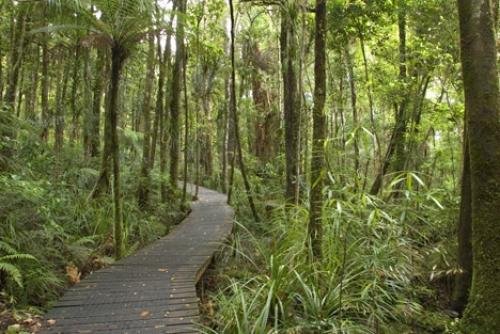 Pictures from photo gallery "Medicine Hat Pictures"
This picture is part of the photo album "Rainforest Pictures" - there are more beautiful images waiting for you.
Related stock photo galleries, pictures & travel ideas:
Rainforest Biome New Zealand
Technical Information:
I photographed this photo with the digital SLR camera model Canon EOS D60, aperture of f/6.3, exposure time of 3/10 sec. on ISO 100, as always I used a original Canon Lens, the focus lenght for this picture was 17mm.
Stock Photo
Rainforest Biome New Zealand
Photo of a Rainforest Biome found in the South Pacific in New Zealand
Scientific Name
Agathis Australis
Photographer
Rolf Hicker
Stock Photo ID
CRW 4891 - Rainforest Biome New Zealand