Photo: Santorini Image
Evening shopping in the Town of Oia on Santorini Island, Greece
santorini image, Oia
Please make sure to visit my Santorini pictures photo gallery.
Santorini Image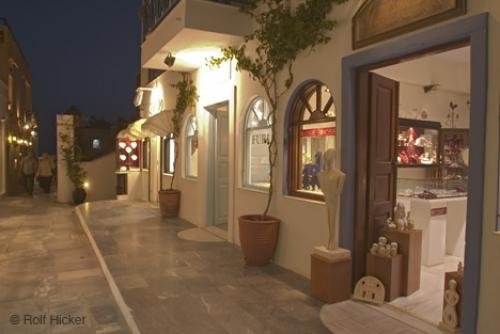 Photo of a high end shop in the town of Oia, Santorini, Greece
Pictures from photo gallery "Pictures Of Pacific Rim National Park"
Related stock photo galleries, pictures & travel ideas:
Santorini Image
Technical Information:
I photographed this photo with the digital SLR camera model Canon EOS D60, aperture of f/6.3, exposure time of 3000000/10 sec. on ISO 100, as always I used a original Canon Lens, the focus lenght for this picture was 17mm.
Stock Photo
Santorini Image
Evening shopping in the Town of Oia on Santorini Island, Greece
Photographer
Rolf Hicker
Stock Photo ID
CRW 7219 - Santorini Image