Photo: Summer Camp Activities
Summer Camp Activities during the New Zealand Christmas holidays
It was entertaining to watch these guys playing rugby on the beach as part of their summer camp activities.
Rugby is the New Zealand national sport - the All Blacks are the national team. The New Zealand team has the distinction of having the best winning record of any national team from around the world in rugby.
Many children in New Zealand homes learn about rugby at an early age, and it is one of the most popular summer camp activities although as a professional sport it's normally played in the cooler winter months rather than during the summer. However, a casual game on the beach is fun and many New Zealand families camp at christmas and this is just one of the activities on the holiday must do list.
Tahunanui Beach, Nelson, Tasman Region, South Island, New Zealand.
Summer Camp Activities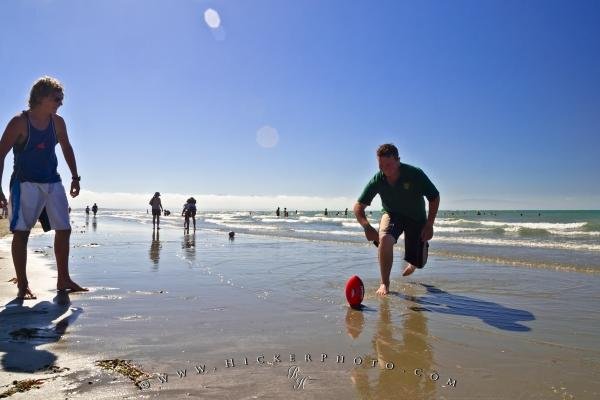 Pictures from photo gallery "Mammal Pictures"
Related stock photo galleries, pictures & travel ideas:
Summer Camp Activities
Technical Information:
I photographed this photo with the digital SLR camera model Canon EOS D60, aperture of f/11.0, exposure time of 1/250 sec. on ISO 100, as always I used a original Canon Lens, the focus lenght for this picture was 17mm.
Stock Photo
Summer Camp Activities
Summer Camp Activities during the New Zealand Christmas holidays
Photographer
Rolf Hicker Photography
Stock Photo ID
CRW_4613-ed.jpg - Summer Camp Activities