Photo: Toronto Picture
Enjoy a Toronto Vacation while on Ontario Holidays and experience a sunset with Torontos Skyline in the foreground
Pictures of Toronto Skyline showing the CN Tower, the Skydome and the city after sunset. Toronto Ontario is growing and now belongs to the 5 largest Cities in Northamerica. There are many Vacation packages available for your perfect Ontario Toronto Vacation. To visit Toronto is a must while on your eastern canada holidays or in Ontario.
Toronto Picture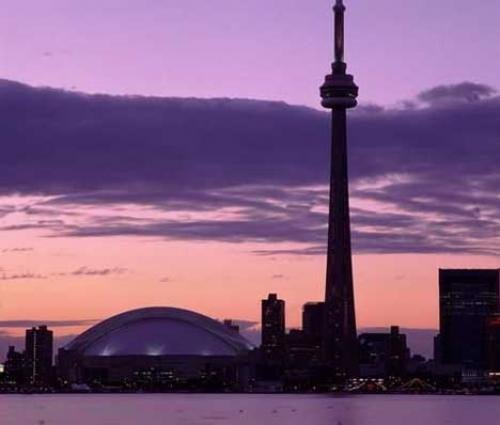 Photo of the skyline of Toronto at twilight, Ontario, Canada.
Pictures from photo gallery "Adventure Travel"
Related stock photo galleries, pictures & travel ideas:
Toronto Picture
Stock Photo
Toronto Picture
Enjoy a Toronto Vacation while on Ontario Holidays and experience a sunset with Torontos Skyline in the foreground
Photographer
Rolf Hicker
Stock Photo ID
ad 24368n - Toronto Picture