Photo: Walking Pictures
Walking Pictures of Newfoundland Icebergs in the background
Hiking in Newfoundland, Canada. Doesn't sound to exciting to photograph hiking and walking pictures? Doesn't it? Well, thats what I thought too when I got a contract for a tourism outfit in Western Canada,Newfoundland. Walking and hiking was only one little part of the contract but it was a challenge.
One day we were walking, or hiking out into a little bay to photograph Icebergs in Western Newfoundland near St. Anthony, that day I did not even think about any walking pictures but as I set down my equipment to check out the area I had this idea to include a second person and the iceberg in the background.
This picture got used a lot in several brochures. By the way - Newfoundland is a great adventure travel location, full of outdoor activities like kayaking, hiking or iceberg watching.
Please make sure to visit my iceberg pictures photo gallery
Walking Pictures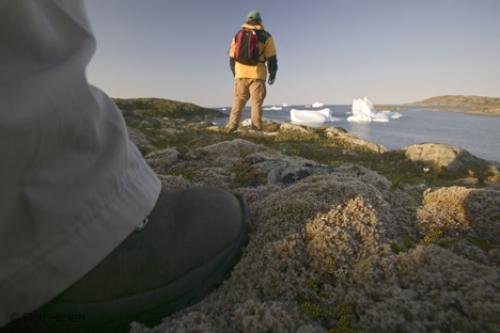 Pictures from photo gallery "Lighthouse Pictures"
This picture is part of the photo album "Iceberg Pictures" - there are more beautiful images waiting for you.
Related stock photo galleries, pictures & travel ideas:
Walking Pictures
Technical Information:
I photographed this photo with the digital SLR camera model Canon EOS-1DS, aperture of f/18.0, exposure time of 1250000/10 sec. on ISO 100, as always I used a original Canon Lens, the focus lenght for this picture was 16mm.
Stock Photo
Walking Pictures
Walking Pictures of Newfoundland Icebergs in the background
Photographer
Rolf Hicker
Stock Photo ID
F76T2122 - Walking Pictures