Photo: Whale Watching Season
Photo from the Whale Watching Season off Vancouver Island in BC
Stock photo from the Whale Watching Season. Each year the Whale Watching Season brings new and interesting sights. This Killer Whale was captured on still film surfing behind a whale watching boat. On Northern Vancouver Island, Johnstone strait the whale watching season starts usual by about the mid of June and continues till mid of October. Make sure to see our story on Whale watching in BC, British Columbia.
Whale Watching Season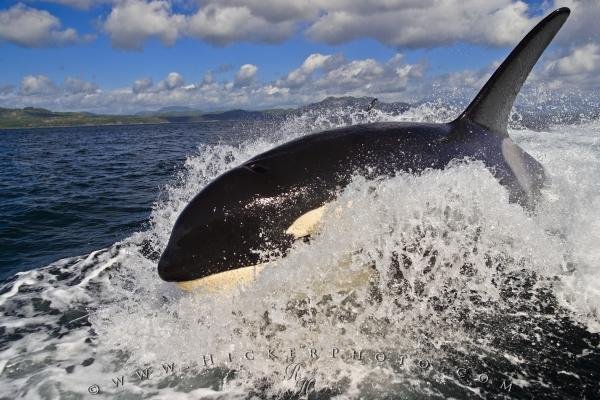 Photo of a surfing Killer Whale photographed at the beginning of the whale watching season, British Columbia, Canada.
Pictures from photo gallery "Sperm Whale Pictures"
Related stock photo galleries, pictures & travel ideas:
Whale Watching Season
Technical Information:
I photographed this photo with the digital SLR camera model Canon EOS D60, aperture of f/4.0, exposure time of 1/1000 sec. on ISO 100, as always I used a original Canon Lens, the focus lenght for this picture was 17mm.
Stock Photo
Whale Watching Season
Photo from the Whale Watching Season off Vancouver Island in BC
Scientific Name
Photographer
Rolf Hicker
Stock Photo ID
CRW_9574-ed-lg.jpg - Whale Watching Season