Photo: Wildlife Photos
Wildlife Photos of a breaching Orca on a whale watching tour of Vancouver Island in Johnstone Strait, British Columbia
Photo of a breaching Killer Whale. Wildlife Photos are not always easy to capture. It takes time, patience, knowledge and respect of the animals to get some very good Wildlife Photos.
See my Portfolio on Killer Whales. This Pictures was taken of Northern Vancouver Island, in the region of Johnstone Strait and Queen Charlotte Strait. Johnstone Strait is a very popular site for kayaking with killer whales. Make sure to read our story about British Columbia Whale Watching.
Wildlife Photos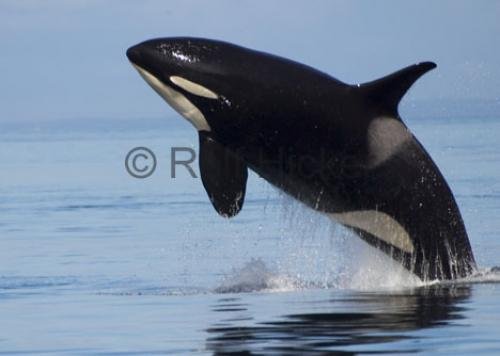 Photo of a breaching female Killer Whale, wildlife at its best,
British Columbia, Canada.
Pictures from photo gallery "Megaptera Novaeangliae"
This picture is part of the photo album "Killer Whale Pictures" - there are more beautiful images waiting for you.
Related stock photo galleries, pictures & travel ideas:
Wildlife Photos
Stock Photo
Wildlife Photos
Wildlife Photos of a breaching Orca on a whale watching tour of Vancouver Island in Johnstone Strait, British Columbia
Scientific Name
Photographer
Rolf Hicker
Stock Photo ID
5005 - Wildlife Photos