Photo: Cute Animals
Red Panda's are native to China and definately belong in the category of really cute animals as you can see
Red Panda's are really cute Animals. The red Panda is a endangered animal and can only be seen in North America in Zoos. There were two of these cute animals climbing about on the trees and they were really posing for us this day. This cute guy was just as curious about us as we were of him and stayed in this position for a long time just watching us.
Cute Animals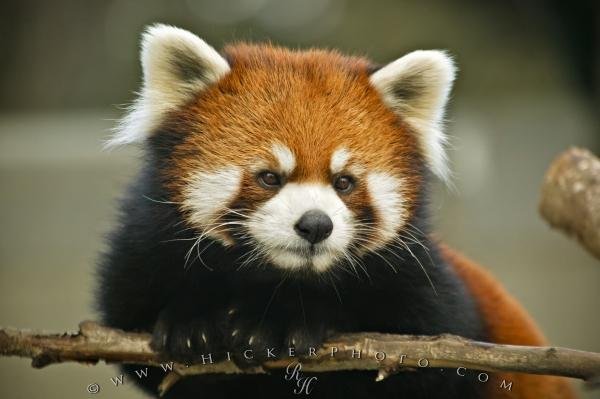 Photo of a cute animal, a red Panda looking over a branch in Edmonton Zoo, Alberta, Canada.
Pictures from photo gallery "Beast Of Prey Pictures"
This picture is part of the photo album "Alberta Pictures" - there are more beautiful images waiting for you.
Related stock photo galleries, pictures & travel ideas:
Cute Animals
Technical Information:
I photographed this photo with the digital SLR camera model Canon EOS-1DS, aperture of f/5.6, exposure time of 1/160 sec. on ISO 400, as always I used a original Canon Lens, the focus lenght for this picture was 400mm.
Stock Photo
Cute Animals
Red Panda's are native to China and definately belong in the category of really cute animals as you can see
Scientific Name
Photographer
Rolf Hicker
Stock Photo ID
f76t7426-ed.jpg - Cute Animals