Pictures Of Peter Lougheed Provincial Park Alberta
Photo gallery with pictures of the Peter Lougheed Provincial Park in Alberta, Canada. (There are 7 photos in this photo gallery.)
Peter Lougheed Provincial Park is one of the largest in Alberta and as a result has many different activities available for visitors who like to explore the great outdoors.
Aside from climbing and trekking Mount Blane, there is also camping, fishing, hiking and horseback riding, among other activities. One of the best natural attractions in this area is Mount Blane however as it represents not only a challenge to those who like climbing, but also is an example of the natural beauty of Alberta and the Canadian Rocky Mountains.
Interesting Photo galleries related to "Pictures of Peter Lougheed Provincial Park Alberta"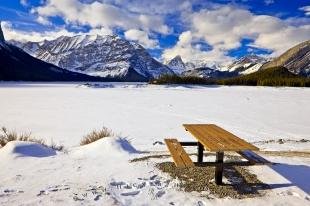 A picnic table which sits along the shore of the snow covered Upper Kananaskis Lake is surrounded by beautiful winter...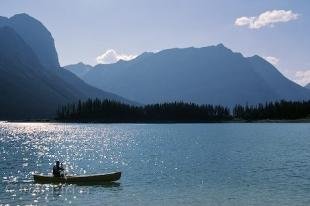 The Peter Lougheed Provincial Park is surrounded by steep sided mountains, natural forest, and pristine lake in...